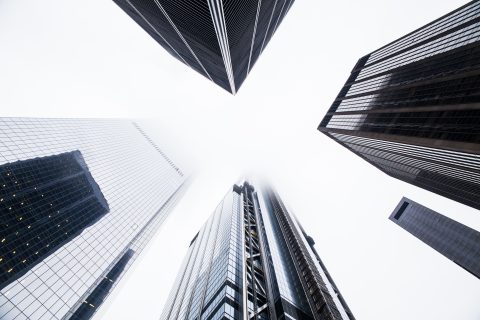 Ezepo Brings Advanced Efficiency and Capabilities to Tax Industry Leader
San Francisco, CA – Optima Tax Relief, a nationwide leader in tax resolution services, has chosen Ezepo Inc. as its provider for email marketing opt-out compliance and suppression list management. In announcing the new engagement, Optima Tax Relief cited Ezepo's advanced platform, hailed as "The next generation for opt-out compliance," as a prime attraction.
"Ezepo's technology is perfectly suited to support our rapidly growing business," said Tim Lin, Optima's Director of Software Development. "As a software developer, I see that that their approach is flexible, simple and smart. Managing our opt-out compliance and suppression lists is crucial to our success, and we made a big step forward with this decision."
In choosing Ezepo, Optima is also able to collect, manage and distribute Do-Not-Call requests for its call centers.
"My team has adopted this system quickly and we're saving significant resources. Most importantly, Ezepo shares our commitment to delivering great results for consumers and partners," said Jesse Stockwell, Optima's co-founder and managing partner.
A suppression list is essentially a do-not-contact list for email communications. Marketers use suppression lists to filter out email addresses based on criteria such as unsubscribed customers, cancelled customers, competitors' addresses, hard bounces and soft bounces. By using web-based software like Ezepo, marketing professionals are able to automate this process while ensuring adherence to regulatory statutes and industry protocols.
"We are proud to welcome Optima Tax Relief as our newest customer. We are committed to building tools that help companies grow and we look forward to continuing that with Optima," said Laura Belzer, Ezepo's co-founder and managing director.
About Ezepo
Ezepo Inc., based in the San Francisco Bay Area is an online platform that manages commercial email unsubscribe requests and marketing suppression lists. Ezepo is a complete solution for complying with worldwide opt-out regulations, such as the CAN-SPAM Act of 2003 and works with all email marketing platforms. Ezepo was founded by a team of industry veterans and experts in online marketing. Ezepo has been widely praised for its simple-to-use features and smart technology.
About Optima Tax Relief
Optima Tax Relief, LLC, headquartered in Orange County, CA, is a nationwide tax resolution firm that provides assistance to those individuals struggling with unmanageable IRS or state tax burdens. The company's unique two-phase approach to tax relief is revolutionary in the industry and provides consumers unparalleled clarity into their options to resolve tax issues. Fully accredited and A+ rated by the Better Business Bureau, Optima currently employs over 400 professionals, including over 30 Tax Attorneys and Enrolled Agents. Optima offers full service tax resolution for almost any IRS or state tax issue and the company's mission is to obtain the best possible result for each client's specific situation, providing a better financial future by making their tax issues a thing of the past.