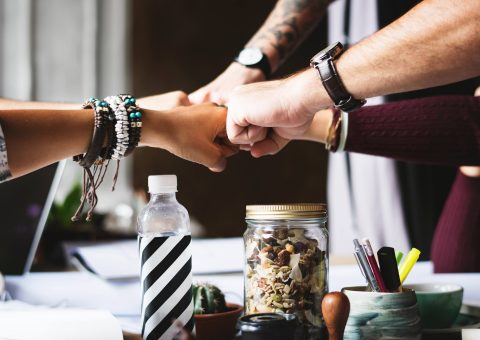 Ezepo today announced that Everflow, a top-rated performance marketing tracking and analytics platform is now fully integrated with their email and phone opt-out and suppression list management software. Everflow customers now have the ability to seamlessly manage unsubscribe requests using the industry-leading technology provided by Ezepo. With this new partnership the combination of Everflow and Ezepo represents the most advanced, modern and highest performing tracking and compliance solution available for advertisers and affiliate networks today.
"We're all about putting data and control in our clients' hands while keeping the interface easy to use. Integrating with Ezepo provides both the highest level of technology, data management and opt-out compliance while fitting in with our overall design philosophy." said Sam Darawish, Everflow Co-Founder and CEO. "We have always prioritized our partnerships by who is the best at being fully customizable and scalable. Ezepo is a great fit for us with their next gen UI and API architecture." Darawish added.
"Everflow impressed us with their sophisticated technology and simple design. We definitely share a similar approach to software development. As compliance becomes even more important on a global scale, our partnership with Everflow couldn't come at a better time for us and for our clients." said Laura Belzer, Ezepo Co-Founder and Managing Director. "Brands need smart systems to grow responsibly and that's what this new partnership offers."
About Everflow
Everflow Technologies Inc., headquartered in San Francisco, CA, is a performance marketing platform with a global reach that provides tools for brands to create affiliate marketing opportunities and aggregate analytics. The business was built based on the idea that other technologies in the marketplace "Lack the performance, usability and functionality needed by marketers." Their focus on data and on a clean, simple user experience comes from decades in the business. For more information, visit http://everflow.io.
About Ezepo
Ezepo, Inc,, based in the San Francisco Bay Area, is an online platform for managing commercial email unsubscribe requests and suppression lists. Ezepo is a complete solution for complying with opt-out regulations globally, such as the CAN-SPAM Act of 2003, and works with all email marketing platforms. Ezepo was founded by a team of industry veterans who are experts in online marketing. Ezepo has been called, "The next generation for opt-outs." and is praised for its simple-to-use interface and advanced technology. For more information, visit https://ezepo.com.