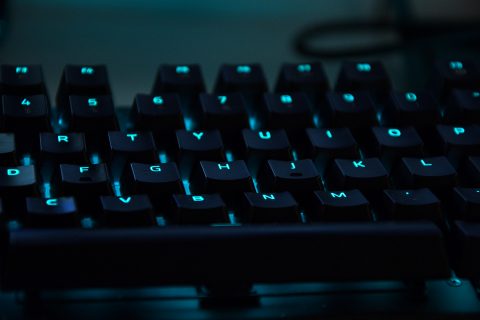 Suppression List Management helps you control your email marketing and stay in compliance with the FTC's CAN-SPAM law. If you have had any of your contacts unsubscribe (opt-out), a recipient reports it as spam or adds your email to their spam folder, or the recipient's email results in a hard bounce those email addresses go on an email suppression list (ESL). You need to understand what to do with them.
Email marketing and opt-outs
What is a Suppression List? One of three events can occur for an email/electronic address to end up on an (SL).
When you send an email to someone on your contact list the hard bounce arises whenever an email address is not valid any longer.
A spam complaint results when the recipient moves your email into their spam folder or reports you.
An opt-out is something that takes place whenever a person on your contact list clicks on the unsubscribe link in your newsletter or email message.
Any one of these three things means that the recipients on that list cannot be sent any more emails from you.
You need to know that opt-out compliance on emails/electronic addresses is a requirement of the CAN-SPAM Act and is the law. It is important that you have an all in one solution that is simple, effective, adaptable, and smart. Our email marketing software will allow you to easily check the boxes in terms of opt out compliance without you needing to add anyone else to your technology team.
This smart technology is simple to use.
Use Technology to Collect Opt Outs:
Give each consumer on your contact list the ability to easily opt out
Streamline the manner in how you work with any third party marketers
Pull your data automatically from multiple sources
Control your exit traffic
Fully customize your opt out websites
Manage your new opt outs
Data cleaning
Link any multiple opt out databases
Features that are mobile friendly
Manage your emails, phone numbers, and domains
Have everything conveniently located in one place
We Offer Affordable Suppression List Management to Stay Compliant
You can manage your suppression list a whole lot easier if you are utilizing our automated software. This will be important if you manage any email activities on other enterprises or platforms. This list will update automatically if you are using it as your opt out space. If you are going to be coming to us from another system or email marketing service provider it is best to export the list you have, adding it into your new (ESL). This will allow you to keep the continuity going while also upholding the wishes of your recipients.
Compliance – We make it Easier to Obey the Laws
You never need to waste time and money while trying to stay compliant. When you work with Ezepo, suppression list management is more of a (set it and forget it) feature. You will have straightforward design providing you with all of the tools you need that are automated, flexible, and affordable. We save you time so that you will be free to focus on your growing business.
Identify the opt outs that you have already
Save time using automation
Share your date with the other users
Access the opt out data easily through APIs
Enjoy the fastest download times in the industry
Server side scrubbing
Remove any opt outs from marketing lists automatically
Aggregate your opt outs from different lists
Track and control your opt out data access
Manage all of your encrypted data access
Protect your data with MD5 encryption
Non-Opt-out Suppression List Management for Select Groups
Beyond Compliance – Managing your suppression list gives you the opportunity to control your email marketing efforts, resources, and time and extends more uses than you can imagine!
Select Group Lists – (ESLs) are lists you create. They can be used to omit certain groups of prospects from your email lists or any leads lists that you use for your drip programs. (ESLs) are valuable when any prospects might be on multiple lists and when you would like to make sure that people on one of these lists are not going to receive the email. These are NOT email addresses of people that have opted-out, reported you for spam, or resulted in a hard bounce. These select group type lists are a way of using email marketing to your advantage.
Any list that is created using Ezepo or at your ESP can be easily used as a suppression list. Simply select which of your mailing lists you'd like to suppress for a particular drip, lead nurturing program, or email list that are not opt-outs. You can actually create lists just for this purpose, which helps you really control your marketing efforts while staying compliant.
Your selected list can be used as an (ESL) for whatever purpose, a particular lead or drip program, email, invite, webinar invitation, newsletter, special promotion, discount offer, or an announcement. For example, you could use one of your select group lists for a segment of potential customers, and then use it as a recipient list for a new email. With your email service provider (ESP), you would simply upload the list that is called (Recipient 1A) as an example instead of (Select Group Suppression List 1A).
See more about suppression list management, CAN-SPAM Act Compliance. Learn what you can and cannot do to be compliant while making it work to your advantage in your marketing efforts. Contact Ezepo to get started.