Advatiz Media Group

 is a boutique affiliate network that has exclusive rights to many of the top performing and top converting sub-prime offers available for online marketers.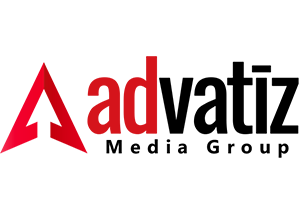 Advatiz is comprised of industry veterans with decades of affiliate marketing experience, and has been benefiting from explosive growth since its launch in 2015.  On February 20, 2019 we spoke to Sev Baghoumian, the VP of Marketing at Advatiz about his many years of experience in the world of data and email marketing; and what he is up to over at Advatiz, the affiliate network for parent company C2C Marketing, Inc.
The majority of Advatiz's campaigns are exclusive and in the sub-prime financial vertical, although they are expanding into a wide variety of other areas such as health, dating, and fitness. 2019 is shaping up to be very busy for them, with a lot on the horizon for this year and next. A number of their current offers are long established and performing tremendously well such as Find Family Resources, USA Grant Connect, My Education Guide, Low Income Housing Help, and My Credit Card Helper. "At this time we're very focused on the financial sub-prime vertical which has done extremely well over the last few years. We are looking to continue the success of these offers while expanding into more verticals over time." says Sev.
Sev started off in the industry years ago as an analyst and then moved into the email side. He joined C2C to manage their email and data. When they started the affiliate network, Advatiz Media Group he was asked to take over its operations. Sev says, "It was a comfortable fit due to the established relationships from my previous years, and a smooth transition from managing the email marketing division."
We spoke about how much the world of email has changed over the years.
"Email marketing has evolved so much. Ten years ago it was one of those things where you had millions of records and you just blasted them out. We had a much easier time getting through filters as ISPs (internet service providers) were far more lenient and you just hoped for the best, throwing mail up against the wall to see what sticks. It's evolved so much, we've had to evolve, ISPs have become much more rigid and compliance is increasingly important. You really must be far more data orientated, the industry has changed so much in regards to the email side. If you don't know the consumer and continue to apply the strategies used in the past you're probably not going to succeed. It's essential to know what the consumer is looking for so you can feed them the type of information they're craving, or else it's going to be a very a difficult time for you," says Sev.
Sev's business approach is to provide offers which perform, while maintaining a focus on providing publishers great customer service. "Our publishers have access to quality exclusive offers that perform well while dealing with an established and reputable company. We really try to go above and beyond for our publishers; we're very customer service oriented. Publishers never have a problem reaching out to us, response times are very fast and overall what we want to do is give publishers a high level of comfort. Every affiliate can be confident that when they reach out to Advatiz they are going to speak with somebody who is experienced and knowledgeable."
"What we try to do with publishers is provide them with a feeling of stability, the understanding that we've been working in this industry for a long time and plan to be in this industry for years to come. I think that's where we have gained a lot of respect." Between myself and some of the various individuals who work at this company we have decades of combined experience and there's a heavy value you can place on that," says Sev.
If you would like to work with Sev and the Advatiz Media Group team as a publisher, please sign up using this link – https://advatiz.com/publisher-signup Sev, we're proud your company chose Ezepo as your email opt-out compliance service provider. Thanks for letting us feature you in our Client Spotlight.