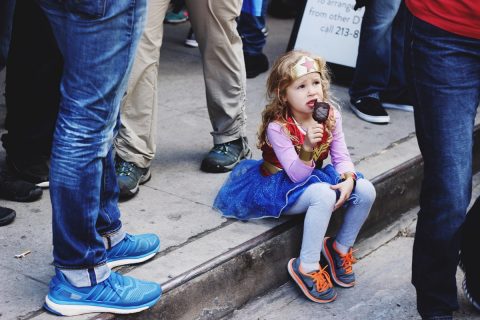 Prior to explaining what an email opt out list is, it is important to know that Email Opt Out Compliance is legally required. If you are emailing a newsletter or promotions to existing or potential clients or doing a lot of email marketing and sending bulk messages, it is important that you have an all-in-one solution that is adaptable, smart, simple and effective to control opt-outs.
Email Opt Out and the Law
In this area of marketing, "ignorance of the laws" is no excuse. If you are not compliant, the fines are very expensive. On Ezepo.com, you are able to check all the boxes of opt-out compliance without having to add more people to your marketing or IT team who would be responsible of controlling and collecting the opt-outs guaranteeing that you remain in compliance with the CAN-SPAM law.
Building your Email List
If you have started to build your Email Marketing list, whether by renting or purchasing emails from others or gathering them on your own website, educating yourself first is important. We will go over the three types of email lists – Email Opt Out List, Email Double Opt In List and Email Opt In List – as well as the pros and cons associated with each. These types of email lists range from minimally restrictive to highly restrictive. On our website they are each explained in detail, here however, we will be discussing the basic email opt out list and how to best control it.
What Types of Opt-In Lists are There?
Innocently you began building up your email list via a signup box installed on your site or a check box when a person purchases a product or registers. Later, when you hire a marketing consultant they may say, "Wow great list, but is this a double opt in list? Are you sure it is at least an opt in list?" You probably feel confused and unsure of exactly what they meant and why it even mattered.
You can build a mailing list in three ways. Email Opt IN, Email Opt Out and Email Double Opt In. We define all three options as well as their drawbacks and benefits on our website. You will then be able to decide on the mailing list option that is best for you. Learning how to efficiently manage your email opt out list is the important aspect of this discussion, as well as how to do so in compliance with the law.
Upside and Downside of the Purposely Built Email Opt Out List
Sometimes you may hear this type of list called Negative Consent" or email "Opt Out." When someone registers on your website, purchases something, or even signs up for a free white paper, eBook, discount code or any other freebie you are offering, the information gathered (their email address) by having taken that action they (the consumer) are in agreeance with receiving emails from you. The user is able to choose at a later date to opt out and leave that email list; however they have given you absolute permission to email them the information.
The great thing about an opt out email list is that you can grow one very quickly. If anyone who takes any sort of action on your website is then on that email list, it can be grown quite quickly. A lot of these people who may not have initially signed up for your email mailing list if they had been asked to may ultimately find out that they appreciate your promotions or email newsletters and can turn into active customers and readers.
Of course, there is a downside to this email opt out building as it can increase the amount of spam complaints you receive. There will be plenty of users who cannot recall signing up for the list or even providing their email, others may feel "tricked" into joining the list and will instinctively hit the spam button once they see the email, rather than contacting you to opt out.
This can actually be more negative than you imagine in both the short term and long-term effects. In the short term it will appear that your email campaign is not working well in the metrics. The long term side effects are even worse however, once spam reports reach a higher than average level it begins to cast you, your brand and your reputation as a spam email marketer. The result, your emails are branded as spam and all end up in the recycle bin or are not delivered.
Unsubscribes Go On Your OPT-OUT Suppression List
Emailing Potential, New or Existing Clients/Customers – If you send an email promotional message to anyone and they click on the unsubscribe link in your message you must abide by their wish to unsubscribe from your email list and then you must add them to your opt-out suppression list if you do everything manually. If you use our service it is automatically added for you. An opt-out suppression list is comprised of emails belonging to anyone that unsubscribes, reported as spam, or the result of a hard bounce (undeliverable, invalid emails).
Final Words About How to Get it Right
If you want your email marketing efforts to appear respectable and prefer to play it "safe", you will want to focus on building an Opt In or even a Double Opt In list while controlling your opt outs. We will say and even recommend that finding your comfort zone with email marketing mailing lists should ride somewhere in the middle of opt in and double opt in. You can try both and even beta test to see what works best for you. If you plan to do a lot of email marketing you need Ezepo's automated software management services to stay on top of your suppression (opt-out) lists. Get in touch today to get started. We can usually have you set up and running in under 24 hours.